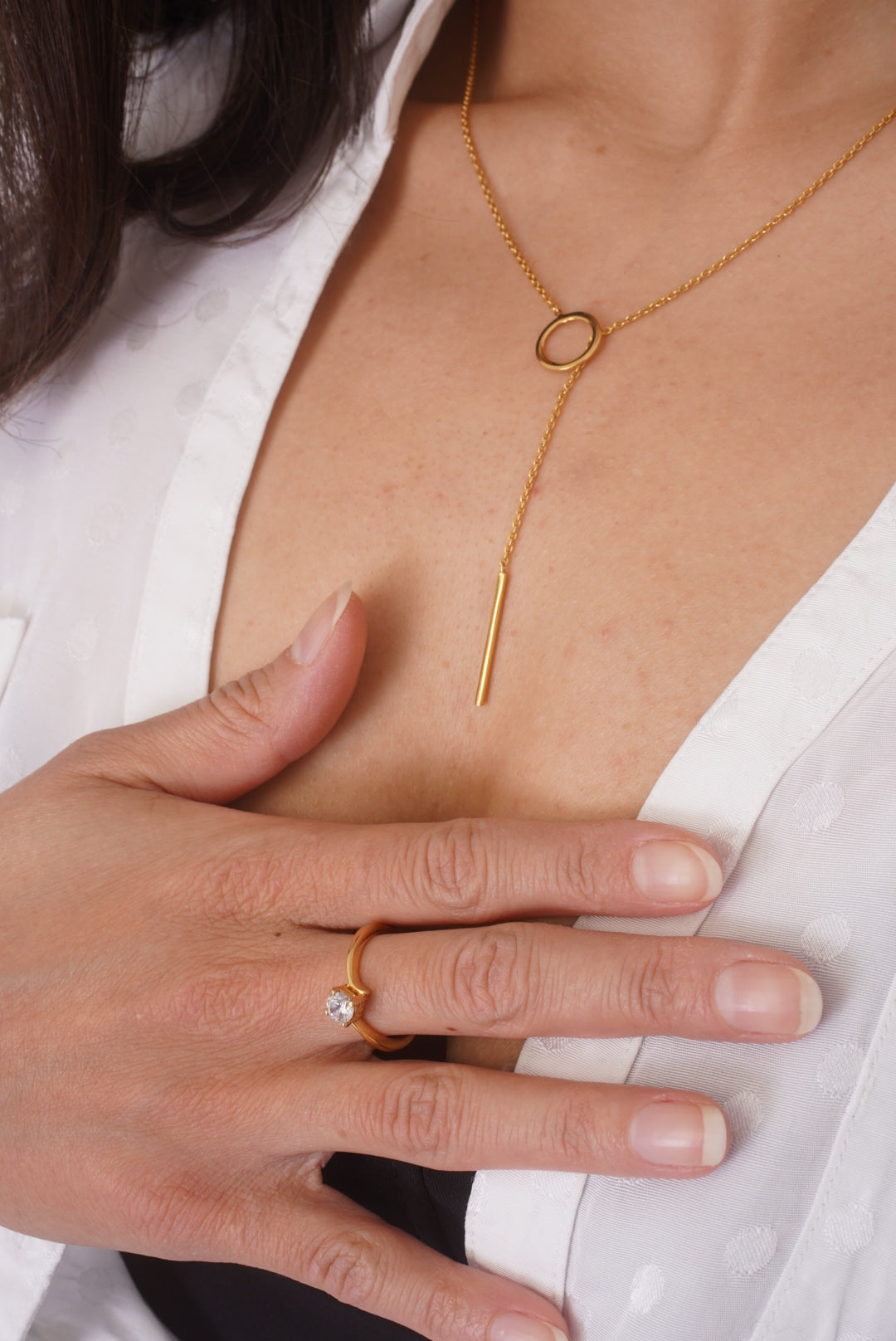 Description
This ultra-chic necklace is designed to look and feel delicate. It's perfect for low-neck tops and makes it simple to add a little sparkle and shine to your day.

Materials
Plating: 1 microns 24K Gold
Materials:Hallmarked 925 Sterling silver
Measurements: Length; 18inch (45.72cm)
Weight: 3.50g 
Hypoallergenic
1 year warranty

Care Guide
We strongly recommend removing your jewelry pieces before swimming, showering, applying perfume or any cosmetic products. We suggest storing your jewelry in our Amaaya pouch when not being used to maintain long lasting shine. 
Detailed care guide please see here.