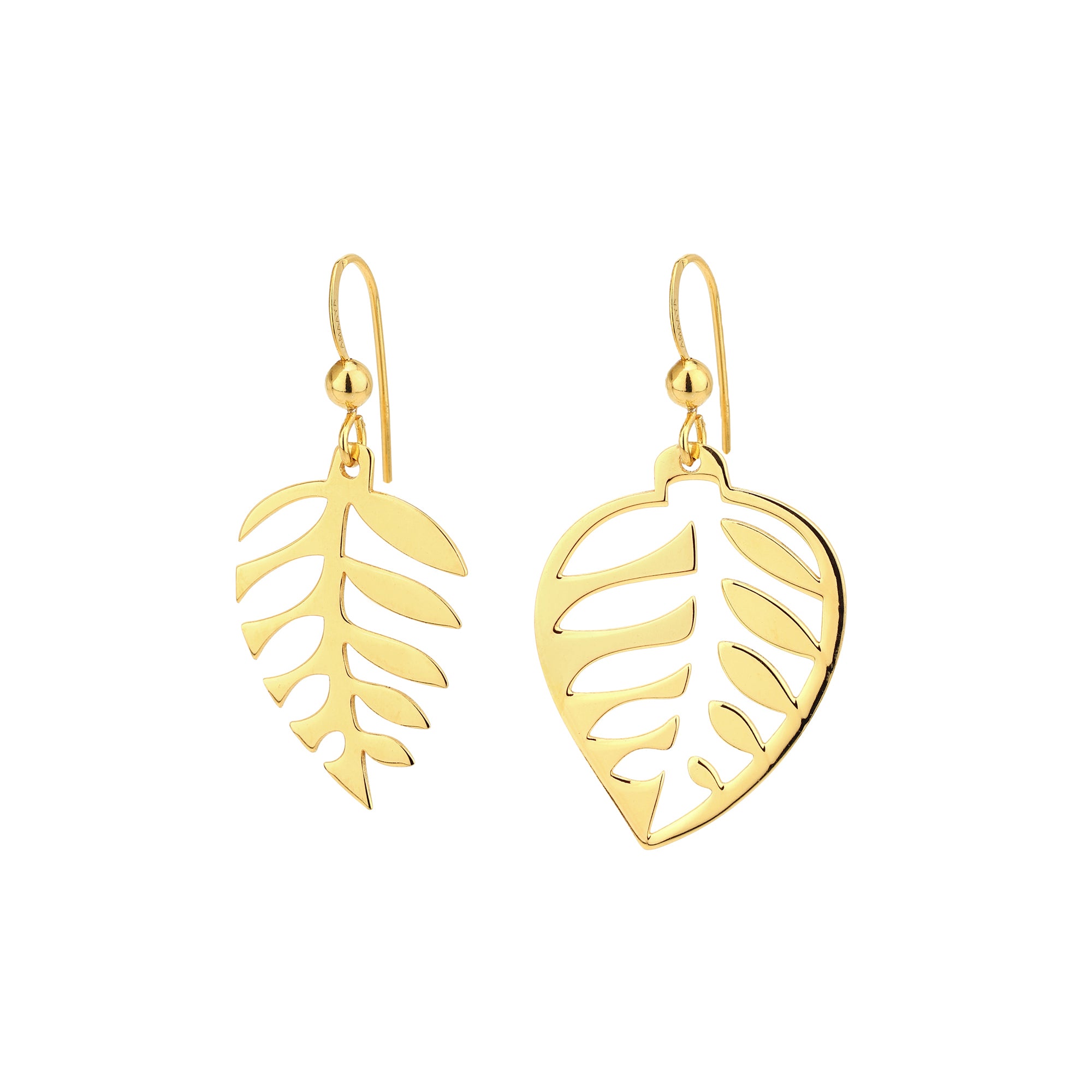 Description
We are fall-ing in love with moments and our golden Imprint leaf earrings. They are a fine intricate work of art and an absolute must-have for all your fall adventures. Whether it's a crisp fall day picking apples at your local orchard, or an endless hike through the redwoods, our earrings will surely be a conversation starter. 
Materials
Plating: 1 micron 24k Gold
Materials:Hallmarked 925 Sterling silver
Measurement: 19*38MM
Weight: Light
Hypoallergenic
1-year warranty
Care Guide
We strongly recommend removing your jewelry pieces before swimming, showering, applying perfume or any cosmetic products. We suggest storing your jewelry in our Amaaya pouch when not being used to maintain long lasting shine. 
Detailed care guide please see here.
Reviews
Customer Reviews
I recommend this product
GO TO fall earrings
Loved these laser tech earrings. I immediately added these to my cart as I didn't want to miss out on these limited piece. Already gotten so many compliments. So fun to add to your fall wardrobe. Was lucky to get hands on these during pre-order! They came in blue pouches which I will be using to keep them shiny! Thank you, Amaaya!